storytelling
I'm not usually a huge believer in FATE or LUCK, rather, looking at these as gestures from a kind mixture you create for yourself using opportunity and preparation, to which I think comes from a Roman philosopher Seneca when talking about perspective. Don't get me wrong, I think variants of these are gambling or the like, but when referring to my own life and personal experience and relationships, I genuinely believe that the mistakes and work you do behind the light of praise and acknowledgment results in perhaps views from others as "Lucky". This mentality is what drove me to reflect on a decision I've recently made, and give attention to detail of the experience I'm having and will have, in choosing this class I'm currently undertaking, "Advanced Seminar in Media and Communication".
I want to take you on an Auto-Ethnographic journey starting from week 1, and leverage this platform to showcase how I've decided that not only can you reflect on work and effort put into a particular outcome, but you can value the experience along the way. This was showcased to me when asked to think (spontaneously) about an event, in which I've mentioned I undertook study in a subject I assumed would be theoretically too advanced for me and something I perhaps didn't need to finish my tuition.
I'm in my final semester of studies. I have enough "Credit Points" to attain my degree without this subject. I'm quite busy in terms of extra-curricular activity. The course description screams academic writing and honours. But I decided the challenge to myself is to keep diving deeper into my studies. The value I've upheld since starting this new degree (transferring from a B. of Performance in 2014) is that of never become comfortable, because thats when I fear I'm getting left behind. It got me thinking throughout the class of the successful nature this opportunity gave me.
Looking back, this value I hold to myself of making the most out of relocating for further studies, it's not the first time I've taken on a decision with zero momentum carrying me through forcing me to learn a completely new field. My first year, second year and consequently where I am now in third year have all started with me taking a risk with literally no idea how or why to start. The drone influence I'm trying to push on a hesitant public stems from my desire to build one in my vision for a particular purpose. I have zero engineering skills and even less attention span, which lead me to use a series of YouTube videos on how to build one as quickly and painless as possible. It's something that has subconsciously driven the majority of my university success and something I'm now passionate about when asked to speak to students coming through the university setting worried about creating "good projects" or not having any ideas.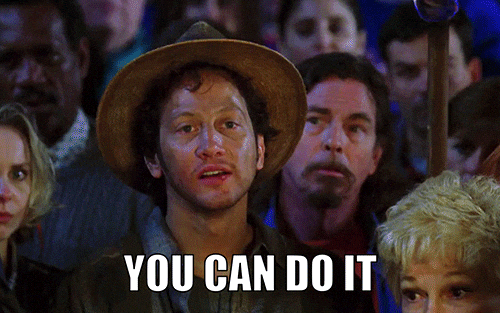 What I'm really impressed about in my decision to choose a subject I believed was a professional practise and not something I could offer a lot turned out to be something I'm really excited to apply my own autobiographical stories and experience to further reveal the complexities in a fast-paced changing trajectory the completion of modern media studies has to offer.
This week we kind of began in a place that for the first time in the semester we thought we had something decent to work with. Perhaps the split of the group had something to do with this, which is what we utilised from the week before.
The dual projector idea last week was scrapped. Based on feedback we needed to work on something absent or like a eerie feel of loss, so the idea of a room in the middle of an event that someone had basically had to get up and leave was the strongest. First thing was first however, we had to get rid of the typewriter on the LED screen. It was something we kind of found a way to showcase throughout all of the iterations because we thought it was a strong point or something that was positively commented on, when infact it was the only object that when we changed and ultimately got rid of this week, made us breathe a fresh air sigh. Once this was removed the idea of a lonely homely feel was instantly felt.
David and Sonny continued on their video editing that was going to be showcased at some point throughout the installation on a tv screen somewhere in the room, while the remainder of us cleaned up the space and rearranged some furniture we'd been given access to try and give a sense of habitation at some given point. Chloe had a stroke of genius with a whirling type paper set up that basically started from the ground and wound into the roof and spread wide as it lifted. I found a white door that could be used to really emphasise the idea of stepping into a room and that someone has left in a hurry, and being white, gave us some inspiration as to keep the room the same. We then rigged a light with a singular beam of light using barn doors on the light, down the end of the door to give an illusion that the door is ever so slightly left open with background light seeping through.
The feedback from this week was the most encouraging we've received and "most conceptual" we've presented. It's starting to feel more like a story being unfolded into a space which is a really exciting prospect with our overall theme of reconfiguring time and space through storytelling. We tossed up some ideas of this stemming from the pages to the actual room itself. We decided that we were't going to project onto the white out room as it was simply too hard to perfect and not effective at all if done wrong. For next week, we really wanted to knuckle down that link between the paper the space and the tv screens.
Click Here for the Digital Storytelling Project: Drone Protagonist
Reflection:
Drones burst onto the media scene at an unprecedented rate, and like any new technology there's optimists and skeptics. The idea behind this project was to demonstrate the trajectories and stories that are on offer, have been showcased in the past, and to perhaps encourage other creatives and public individual to think about how the spatial nature of these devices offer a whole new paradigm in the way we convey content.
I have a passionate background with the drone quadcopters, and it's something I want to eventually build a career out of and own in abundance, so using these particular devices were a no brainer and something I could offer scholarly, factual, aesthetic as well as real world applications to that could persuade an audience to think about how media practices and audience experiences are spatial in nature. Of course, with passion and knowledge widely spread out across the chosen topic, comes problems in narrowing down a definitive timeline of a project. I had plans for a major looks into the assembly, the different types of drone and what they're doing for the device's reputation, a demographic showcase of the mindset of people when they think about drones, as well as having a whole heap of drones that I personally would review and showcase to people. These ideas were all likely to be projects in their separated state. I had to fine tune my thoughts into a collective and informative piece that still constructed a story that would cause people to think differently about a technology.
Target
This project was aimed at the general public and creatives alike who were unsure, skeptical, skilful or experts in the field of drones and their application towards tasks and aesthetics. This meant that it was both informative but also had room to grow, or showcase works of others that were more advanced than what I had access to. It also creates discussion, feedback loops as well as teaching myself personally from those who had opinions or useful criticism. I wanted to make this publically available, and for it to incorporate an essence of social utility outside of a "university only" style. Something I could have improved on this was the wider opinion of outside perspectives. Different age brackets, different individuals from various geographical locations as well as a greater number of all these factors could have generated more talking or focal points. This can be developed further to which I have every intention of doing in creating a digital portfolio of knowledge that covers everything there is to know about attitudes towards this technology.
Challenges
I touched on this before, however the way in which I condensed this into a singular linear trajectory was probably my biggest hurdle. I discussed heavily with my tutor and we decided to attack the project in a broad sense, that would open opportunity for debate, discussion as well as general conversation about the device. The intention with this method would be to showcase all that is good in comparison to the bad, to perhaps initiate people to think in terms of what Can be done, and then whether or not it should be done.
Another challenge was not having a personal drone that could film regular or "conventional" drone shots. This meant I couldn't run with the original idea in doing reaction videos around the university and film in real time (from a drone) what people think or reacted like when a drone took off in front of their eyes and flew around a university setting. This could be another interesting approach later in my research studies as a first hand or primary research tool.
In terms of "gear" I was also not equip to conduct vox-pop type surveys, to which I substituted a survey monkey approach. The challenge with this was that I couldn't approach people outside of the classroom for their opinions. A vox-Pop is effective in that it can get raw footage and thoughts people have on a topic by catching them off guard and recording whatever springs to mind. Again, another consideration for further insights into public opinion.
Prezi
Prezi as a platform was amazing in the way that the user is able to embed links that convert straight away into view-able content without leaving the site. Vimeo, YouTube and images requiring a simple hyperlink credits the sources as well as being easily navigated around the presentation.
Another huge aspect of this project was shifting the control from drone manufacturing companies telling the audience what to do with this technology. Prezi is almost a metaphorical representation of this attitude because the viewer isn't subject to a linear presentation viewing point. They can skip as fast or a slowly through the slides as they please, view as much or as little of the video as they like, as well as skip to particular points of the presentation and click and drag their way to viewing different content. The zoom feature on images is also a user friendly feature.
Lastly, YouTube for the drone footage content I have aggregated is a free platform that works well with Prezi. It allows sharing options to be widely available and the footage I captured to be fully 360 degrees supportive.
Results and Future
The results from the surveys included that for a future program or an extension of this research, demographics play a huge role in the way we consume media from drones and their spatial significance in public areas. Peers and classmates who completed the survey in terms of what's commercially available seem to just want to know more about these aircrafts and perhaps creatives like myself need to keep producing new content that's publically available to see their potential. Another interesting aspect is the association with the words and connotations. This can be traced into production and consumption in an Asian pacific region where the word drone in certain languages connotes negatively in correspondence with words similarly, ie. Buzz, vulture, Dark.
This project is something I can use for my professional portfolio of an overall understanding of the drone implementation into society. Media industries will see the introduction of these devices for more detailed and raw footage, and having started to get people thinking about their positive impact they could potentially have if embraced and trialed with them, only has the capacity to have more around. Manufactures could definitely also benefit with this kind of research too with the way they build, market and in some cases limit their products. If we're going to change anxieties about these devices we use in public spaces, it's going to start with the quality and quantity of available footage we can get from creatives like myself, showing people what CAN be done.
Couldry, Nick, MacDonald, Richard, Stephansen, Hilde, Clark, Wilma, Dickens, Luke and Fotopoulou, Aristea (2015) Constructing a digital storycircle: digital infrastructure and mutual recognition, International Journal of Cultural Studies, Published by SAGE Publications, viewed 25th October 2016, <http://eprints.lse.ac.uk/54412/1/Couldry_Constructing-a-digital-storycircle_2014.pdf&gt;
Nesta, n.d., Drones: a history of flying robots; A collection of links, videos and recommended reading on the subject of drones, Nesta, Viewed 26th October 2016, <http://www.nesta.org.uk/drones-history-flying-robots>
M, Schroyer 2013, Man whose RC drone was shot down over Turkey protest returns to the skies, DIY Drones, viewed 25th October 2016, <http://diydrones.com/profiles/blogs/man-whose-rc-drone-was-shot-down-over-turkey-protest-returns-to&gt;