reflection
When writing for a blog which I aligned with university and used as an academic showcase never did I think I'd be talking about myself. As a performance audition successful applicant to graduating with a Bachelor of Communications and Media degree, this university thing we are encouraged to do has allowed me to be looking into fields that aren't an actual title yet. To work with people that have skill-sets beyond our imagination yet the opportunity to collaborate and create trajectories that will change the world, one class that I'm going to share my thoughts on is a class that 14 weeks ago I was never going to take, and now rate with the reason I can safely say, it's going to be okay leaving.
This is an excerpt from an essay I just wrote concerning the changing nature we face as a collective on the future of work. Now I say collective with the focus of University students. With changing situations, values and narratives coming from student situations this semester I was able to reflect on my own situation. I was able to interview someone whom I've formed close friendship with simply because of similar mindsets, and completed a class that tempted (without success) the idea of honours, simply because I'm not afraid to own my achievements.
To reflect and theorise on the trajectory of a professional career, firstly a focus must be shown on an individual value. Perhaps the most interesting method to understand and self-reflect is to approach a stranger, or person that isn't well-known personally, but who you feel you can relate to and contribute with. This was a key moment when I was personally trying to understand the way working professionally has shifted from permanent to 'gig'-like and what I then have to consider moving forward. I personally believe this model can be applied to a lot of disciplines and is perhaps why I personally resonated with the way of thinking. I approached a professional who has taught me a design thinking mindset within a tertiary setting. The opportunity to reflect on some of my glorious failures within a university atmosphere that isn't focused on much else moving forward besides statistical marks, was liberating when he detailed that he wants to see more like this. Being able to publish works that haven't worked and actively build on them with real world application feedback will showcase a head start into what he believes is the future of work for my degree, and that others should take note. I would submit an assignment with the outcome a failure, but the ability to then reflect on why it failed and apply it to the next prototype would infact be a method of teaching that resonates with entrepreneurial qualities. Now, interestingly enough, when on the verge of leaving the institution, I'm showcased to narrative practices and forming a connection with my own values and experience near narrative to shape my direction. The idea of telling my story of a series of events about how I got to a position within a engineering focused future, wasn't how established norm would have cracked a market. For context, I'm a media and communications student trying to crack a niche market in drone technology, whereby I built a custom prototype using YouTube and Online forums to then pitch to engineering companies. Already, this isn't an orthodox mix, however this very value of unorthodox practices has allowed opportunity within organisations that haven't yet recognised the need for reflective practice.
BCM311 allows students the freedom the workplace and real life throws at you. Submission deadlines, class absence, safe spaces and perhaps attitudes towards hard work were all major stand out points that made this experience a refreshing time. Everything that the inertia scares me about the longevity of certain changes to work, this class compliments. I've never been too personal about life and detailed a lot, but it's simply because I thought it fell under that inertia bracket of "professional VS. personal".
Where the future of work is headed is simply the understanding of both within the workplace. Everyone has a story, and narrative practice simply gives the humility in people a chance to resonate and act on. We in media and communications sometimes seem unneeded in some disciplines, however we're amongst the first implementing this narrative practice along with psychology. I'll be the first to promote the awareness and addressing of mental health in the workplace from engineering, healthcare and the arts. The sustainability of the future of working environments relies on peoples well-being, and narrative reflection, practice and methodology starts with myself, as a media practitioner with the skills now in listening for these values in another person. It's a gift, and it's apart of a CV of achievements. I hope I can help others like I've always wanted to, and this gives me another foot in the door.
It's been a pleasure, and not one drone was harmed in the completion of this class.
I'm not usually a huge believer in FATE or LUCK, rather, looking at these as gestures from a kind mixture you create for yourself using opportunity and preparation, to which I think comes from a Roman philosopher Seneca when talking about perspective. Don't get me wrong, I think variants of these are gambling or the like, but when referring to my own life and personal experience and relationships, I genuinely believe that the mistakes and work you do behind the light of praise and acknowledgment results in perhaps views from others as "Lucky". This mentality is what drove me to reflect on a decision I've recently made, and give attention to detail of the experience I'm having and will have, in choosing this class I'm currently undertaking, "Advanced Seminar in Media and Communication".
I want to take you on an Auto-Ethnographic journey starting from week 1, and leverage this platform to showcase how I've decided that not only can you reflect on work and effort put into a particular outcome, but you can value the experience along the way. This was showcased to me when asked to think (spontaneously) about an event, in which I've mentioned I undertook study in a subject I assumed would be theoretically too advanced for me and something I perhaps didn't need to finish my tuition.
I'm in my final semester of studies. I have enough "Credit Points" to attain my degree without this subject. I'm quite busy in terms of extra-curricular activity. The course description screams academic writing and honours. But I decided the challenge to myself is to keep diving deeper into my studies. The value I've upheld since starting this new degree (transferring from a B. of Performance in 2014) is that of never become comfortable, because thats when I fear I'm getting left behind. It got me thinking throughout the class of the successful nature this opportunity gave me.
Looking back, this value I hold to myself of making the most out of relocating for further studies, it's not the first time I've taken on a decision with zero momentum carrying me through forcing me to learn a completely new field. My first year, second year and consequently where I am now in third year have all started with me taking a risk with literally no idea how or why to start. The drone influence I'm trying to push on a hesitant public stems from my desire to build one in my vision for a particular purpose. I have zero engineering skills and even less attention span, which lead me to use a series of YouTube videos on how to build one as quickly and painless as possible. It's something that has subconsciously driven the majority of my university success and something I'm now passionate about when asked to speak to students coming through the university setting worried about creating "good projects" or not having any ideas.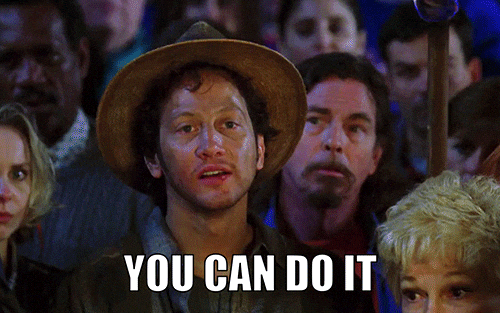 What I'm really impressed about in my decision to choose a subject I believed was a professional practise and not something I could offer a lot turned out to be something I'm really excited to apply my own autobiographical stories and experience to further reveal the complexities in a fast-paced changing trajectory the completion of modern media studies has to offer.
Blog URL:
https://samnoakes.wordpress.com/
A blog can be aligned to a digital portfolio, or that's how I've addressed it for the duration of my University career. It's an unparalleled platform to collect all types of media and showcase what kind of work and skills the individual has to offer. A blog site like WordPress, that is a free to join service, means that if someone wants to observe an array of works and projects you've been involved with, users can simply link them a URL.
Another great feature of blogging is the networking that I've been able to establish with both university personnel and even those internationally, that show up on the analytics of the site. Commenting on users posts and sharing content that appeals to an area of study is a fast knowledge transfer and something I've tried to showcase when making my own blog engage with others.
Commenting on others blog offers the chance to showcase some of your own research onto the next person by linking perhaps opinions of your own or a different insight into a similar topic or theme. I really took advantage of this with in particular the Devices in Public Space blog, where Sonny  offered me the chance to head to his blog and check out what street photography and drone ethics in privacy perhaps co-existed and had mutual grey areas of. This was an interesting resource, that sparked me to leave comments on other users blogs where I believed I could offer further readings.
Blogging this semester has allowed me to embed knowledge that is close to my skillset, interest level as well as where I would like to eventually end up career-wise, and within the subject of BCM240 I've been able to explore some interesting topics and then weave my expertise in Drone commercialistion, application and regulation into the weekly readings. This has been picked up by teachers across the subject, and encouraged to continue into my final project for the class that aims to create a digital storytelling project. Through the use of my blogs and my Proposal I've been able to sponge information people have offered to me.
I've created a new WordPress platform that I actively link onto my personal university blog with a feature called "Re-blogging". If you're familiar with Twitter than it's essentially a re-tweet . This means, publishing content with the authors name with it to appear on your own blog. I do this so that the users following both accounts are exposed to the content and I can showcase for what I hope to be a business mock up, to my followers, again, for useful feedback and exposure. It allows me to then run a more in-depth site for my drone research, whilst trying to create content for my ideas to re-think the narratives drones create in public spaces.
The layout of this digital portfolio is critical in showcasing a easy to navigate and resourceful website where the audience can read easily yet become informed, and I've made this possible with the addition of categories and tags. I've separated the Home and About tabs from the research content for ease of use and clear showcasing of the trajectory of my blogging/ project development. I've also included a Video tab for those who don't particularly want to spend time reading and would rather a visual video understanding of the projects I am apart of. This links into the ease of which Videos and YouTube in particular. It showcases my ability in video editing, interests in content creation as well as mentioned before a chance for the audience to click play and watch visual skills to be viewed. The easy embedding option on a new blog-post means that it can be shared quickly to a greater audience. Hyperlinking throughout a post is another great feature that I try to incorporate into my blogging throughout research so that audiences have the options of further reading on a particular idea or topic, but can also show my audience that I'm researching what I'm talking about and can have a post that is reliable.
Something that I've received feedback from peers and tutors alike, is the visual nature of my blog and how it's very basic and needed to be reflective of the resources that I was showcasing (eg. drones, new technology, video, internet) so i decided to change the background to something more visually appealing and that resonated the direction and nature of the blog. I have linked my twitter stream onto the side of the site so that updates on what I'm following as well as reflections of current ways of thinking can be an addition to this. I've customized it so that it shows the most recent first and allows those that chose, to cross over to the twitter platform itself and further follow me on that social media site. Another point that was raised was the About tab not reflecting me as a researcher online. This was something I was unaware could be changed, so with simple investigation, i learnt how to update the about page to reflect what the blog and myself were about, and necessary information about these two.
I've found that my writing style has improved, however, upon reflection and investigation of feedback my editing is still something I'll continue to work towards in terms of grammar and use of contractions that all make up 1%'s of a page that distinguish a professional blogging atmosphere.
To conclude my reflection on a semester of academic blogging involving media, audience and place, I believe regular blogging and continuous feedback from staff, peers or complete strangers all direct to an ever improving platform. The internet has evolved so the 'prosumer' become 'prod-users' and we're able to gain our content the exposure it deserves. I'm able to take what knowledge I have accumulated, and pair that with a research trajectory and showcase this on an open source and free entry internet database that gives a potential long tail affect the longer it remains. My job as an online researcher is to continue to acknowledge the sources I use and keep the atmosphere welcoming and easy to navigate for a growing demographic of users.