opportunity
Casey Neistat  2015, High school stories | Casey Neistat | TEDxParkerSchool, TEDx Talks, YouTube, Online Video, Published January 29, viewed 11th, 12th 14th, 16th, 20th August 2017, Available via <https://www.youtube.com/watch?v=_ayTA-tJr3A&gt;
"Opportunity and Obligation" (C Neistat, 2015)
The beauty of narrative for me personally, is the many forms it can take that include storytelling in film, experience, nostalgia and trajectory. The versatility in our ability to share narratives creates new meaning to things we take for granted, and I'd like to share an academic video response that looks at one man's narrative that has defined his professional context, that compliments ideals and themes covered within a tertiary environment. Through a narrative reflection, value of experience is highlighted as a key feature to understand the ecosystem we find ourselves in when speculating the future of work.  
"If I were a student…What could I hear that would affect me or what would I want to hear…" (C Neistat, 2015, 0:55)

This follows a discussion I opened up in relevance to Steve Jobs and a speech he gave about his life at a university graduation. It was interesting to hear Casey right at the start of his speech, talk about how he could have showcased his success and perhaps tips on how he feels about certain topics within his profession, but instead chooses to open up about what he thinks he (and ultimately his audience) want to hear. This direct quote stuck with me, and made me reflect on Lumen5, a platform that causes its user and the audience of the film to pay close attention to the details of a section of writing. What words resonate with different people, a really great insight into how we can apply this mode of thinking into motivational speech.
Casey Neistat is a filmmaker, entrepreneur, YouTuber and a father. Like great entrepreneurs before him, he never attended higher education to achieve his dreams or to excel in fields where the training would have served well to an established line of work. He gives a talk with TEDx, Technology, Entertainment and Design, about his own life and how his stride for efficiency allowed him to see opportunity perhaps when he didn't even realise. Casey Neistat began his career with a hybrid mix of 'gonzo journalism, guerilla filmmaking and cinema verite. He's captured these elements working in a professional practise and then applied them to his daily vlogs. Cinema Verite often makes its way into the films or apart of the story, and Neistat takes this further by always showcasing his equipment and his work area giving them their own stigma in the videos he produces. Each of the devices he shoots with have it's own story, his drones have a certain aesthetic or feeling behind them, to when he films on his iPhone that's raw and seemingly unedited in the process. He's allowed himself to develop stories from his past and essence that craftsmanship of narrative into his videos so that as an audience to his career we feel like he's motivating us to grab any opportunity big or small, equipment professional standard or not. 
"Those opportunities where in the moment, I couldn't have told you they were opportunities" (C Neistat, 2015, 11:40)

This resonates quite heavily with me as a moment of reflection and contemplation. When asked to think of a memory or a narrative of my own, I mentioned that, "give attention to detail of the experience I'm having and will have". Now, this quote from Casey I love to reconnect with the idea that I'm trying to give a greater focus on the opportunities life is giving me, and that is evident in my story about taking an advanced seminar class, despite having limited confidence when writing academically, subject to the description. He further discusses how the distinct difference between recklessness and fearlessness can promote the positive outcome. Perhaps another resonating feature this theme carries into is the idea of experience-near narrative. His family, his peers, and his Hollywood manager at one point in his highly successful career all disagreed with his decision to throw away years of "comfort" in the filmmaking space for a risk at daily vlogging (video blogging) on YouTube, a platform renowned for viral videos and unprofessionalism in aesthetic, however his momentum with his own local understanding allowed him to excel.
His core value sits very similar to the right way to approach this class and definitely this degree. If more content creatives were to just start with whatever they could get their hands on at the time and post professionally about what they're passionate about then we'd start seeing the fears of work after study start to disappear. We'd start to build portfolios and this resonates with me, as I love to document new things and try new things and see where the creation leads to. My practise at the moment is that I want to work in a field using drone technology to encourage people to interact with them and push the boundaries of what kind of uses they hold, whether it be creative or assistance to helping people or even artistic.
"When I look back at the trajectory of my career and the larger scale of my life, I see every time there was a pivot point, now, in retrospect…it's easy to look back and see where the opportunity was…when I scratch the surface a little bit more…in the moment the opportunity was never really clear, and I think that in itself, is what opportunity is" (C Neistat, 2015, 1:23)
Some of the motivation he carries and advice he gives on cracking this field isn't a guide that everyone should follow, it's inspiration based on his experience. His core values are simple in that "being fearless rather than reckless" is the most important part, crediting his success in his passion to tell a story. His viral sensations that escalated his career were both shot on devices he could afford at the time, a camcorder and a mobile phone.
TEDx talks usually require a script with a prompter in front of the speaker, this is something Casey doesn't require in this video, instead talking with real auto-ethnography which allow myself especially to empathise heavily. An idea, that has been discussed in a classroom setting, is the emphasis we make on words and how reflection enables recognition. This story of how Casey Neistat allows himself to be subject to opportunity because he can reflect on steps taken that perhaps haven't been orthodox, allows me as a media and communication professional to practise listening and applying this to my own past, present and future. Through his unique storytelling, I'm able to attract my own attention into values that I hold in high esteem to myself, and that is staying prepared and taking every opportunity. Casey addresses the notion of absent but implicit when reflecting on how "we have won the lottery on life", implying that we are simply born into a world without choice, some however are born into a life of misery. He denotes that this isn't relative, with exception, that he never understood this until he experienced life in a third world country. Living conditions there allowed him to understand his own obligation to grab every possible opportunity, to allow him to draw out every value in these individuals grievance. A showcase in his core values, that he is able to see their complaints and situations, to then take back and reflect, with perspective, how he can leverage his success.
Through my reflection and critical understanding of this resource, I allow myself to introduce others to the same practise and share my stories within a university setting that allows that obligation I accept looking forward. Something interesting Casey leaves us with, is the perspective on life he has due to a decision he made earlier in his career, much similar to an exercise I've recently reflected on. It's an opportunity for a filmmaking project that he initially turned down, due to a lack of interest in the commercial viability. He takes us on therapeutic narrative about how the opportunity went behind him, but to help those less fortunate in life's unpleasant nature. He could reflect his life so distinctly, and so coherently, that he could now leverage that life experience into helping others. That is the future of narrative in a professional practise, and that's the future of media work. This TEDx video allows us as leaders of tomorrow, to inspire hope for our own future practise.  
I'm not usually a huge believer in FATE or LUCK, rather, looking at these as gestures from a kind mixture you create for yourself using opportunity and preparation, to which I think comes from a Roman philosopher Seneca when talking about perspective. Don't get me wrong, I think variants of these are gambling or the like, but when referring to my own life and personal experience and relationships, I genuinely believe that the mistakes and work you do behind the light of praise and acknowledgment results in perhaps views from others as "Lucky". This mentality is what drove me to reflect on a decision I've recently made, and give attention to detail of the experience I'm having and will have, in choosing this class I'm currently undertaking, "Advanced Seminar in Media and Communication".
I want to take you on an Auto-Ethnographic journey starting from week 1, and leverage this platform to showcase how I've decided that not only can you reflect on work and effort put into a particular outcome, but you can value the experience along the way. This was showcased to me when asked to think (spontaneously) about an event, in which I've mentioned I undertook study in a subject I assumed would be theoretically too advanced for me and something I perhaps didn't need to finish my tuition.
I'm in my final semester of studies. I have enough "Credit Points" to attain my degree without this subject. I'm quite busy in terms of extra-curricular activity. The course description screams academic writing and honours. But I decided the challenge to myself is to keep diving deeper into my studies. The value I've upheld since starting this new degree (transferring from a B. of Performance in 2014) is that of never become comfortable, because thats when I fear I'm getting left behind. It got me thinking throughout the class of the successful nature this opportunity gave me.
Looking back, this value I hold to myself of making the most out of relocating for further studies, it's not the first time I've taken on a decision with zero momentum carrying me through forcing me to learn a completely new field. My first year, second year and consequently where I am now in third year have all started with me taking a risk with literally no idea how or why to start. The drone influence I'm trying to push on a hesitant public stems from my desire to build one in my vision for a particular purpose. I have zero engineering skills and even less attention span, which lead me to use a series of YouTube videos on how to build one as quickly and painless as possible. It's something that has subconsciously driven the majority of my university success and something I'm now passionate about when asked to speak to students coming through the university setting worried about creating "good projects" or not having any ideas.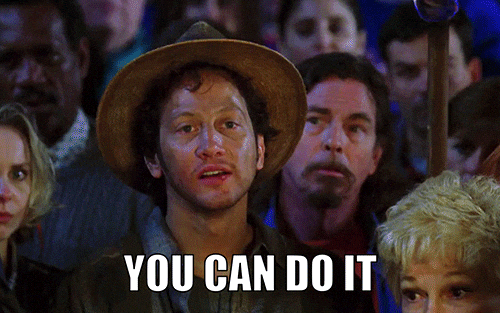 What I'm really impressed about in my decision to choose a subject I believed was a professional practise and not something I could offer a lot turned out to be something I'm really excited to apply my own autobiographical stories and experience to further reveal the complexities in a fast-paced changing trajectory the completion of modern media studies has to offer.