ME
I want to write this down
That above is literally a quote from myself. The point of writing "this" down is so that I'm actually writing. It's not for anything or anyone, it's for myself.
What a chapter to finish. Moving away from home at 18 never did I think I'd be sitting in a free roadside (brand new leather might I add) couch in a house decorated by me (including StarWars every second wall hanging). When you're accepted into university you kinda assume you do it so that you can get yourself together, I'm here to say it's not together at the end, but that's half the adventure. Think of it as a duck swimming in water, everything looks smooth sailing. Your marks flow, your network grows, but for this to happen your feet need to work the whole time paddling really fast under the water.
I build drones in my bedroom, I fly them and I want to change the world using them. I'm a design thinker and believe you can only really know your practise by doing it literally right in front of you. This all sounds fantastic and you're probably thinking, that is all well and good now that I've taken the risk and it paid off, but I want to advocate its possible.
I'm a small country town kid. I had no idea what it was I was going to do after school, but knew two things. Firstly, that I wanted to help people. I didn't think doctor, because I wasn't good at biology, chemistry, advanced maths in the HSC. However, helping people whether it made life easier, safer and generally happier. Secondly, that a fortune teller once told my mother that I would help people, take that as you will (believer or not). That was my only criteria to move to university. So I sat the HSC with no real nerves because I had so many people say it's not the be all end all, and I believed it. Strangely enough, as my peers freaked out and told me completely different answers to my own in most of the exams I sat, I was okay throughout. I didn't assume anything, I didn't expect anything.
To keep context, I passed my HSC at around a credit equivalent average but thought I wanted to be involved in filmmaking, the arts, theatre, photography…storytelling. I wanted to tell my story. What a blessed period of time we live in that we can access devices that capture moments that tell our story. I was accepted into university off an audition process for a performance degree. This was wonderful. I was physically and emotionally pushed in classes and unlocked a confidence I wouldn't have known without it. When asked why I left, I simply detail that what I tried, and am doing now, I love more. I still go and watch my close friends shows in Sydney and have a close connection to theatre.
What a change. I want to blog about the specifics of what it is I've done with drones, but this is sparked by a major decision I've made. Throughout my 3 years in Communications and Media Studies at UOW, I've finished. Done. Now on the hunt for what it is I get to give back to the world. It comes back to the point about helping people. I want to help people with technology and honour a value of hard work. I am hands on and I want to build things over and over until it's right. Anyone can do this. Look up what it is that grabs the attention, and understand it. Watch hours of tutorials on YouTube, again and again. Even if you don't have the financial means to purchase the product, watch unboxings, read reviews, look up the instruction manuals online and read it. This is exactly what I did before I built my drone. I knew the thing inside and out before I even thought about purchasing the parts to build it. When I finally got in touch with the people that I needed to about funding, I was ready for any of their questions. Done to the last colour combination of propellor. My "thing" just happened to be drones. But it could be anything.
I haven't covered a lot of what I was going to reading back over this, but perhaps it'll give me something to do while I've managed to gain crutches. I want to open up a space for those to gain an insight into a university life, opportunity, hardship and triumph. To take a look into my mind while also getting it in writing. It is therapeutic for such an over-active mind like mine.
Stay posted.
Sam
I'm not usually a huge believer in FATE or LUCK, rather, looking at these as gestures from a kind mixture you create for yourself using opportunity and preparation, to which I think comes from a Roman philosopher Seneca when talking about perspective. Don't get me wrong, I think variants of these are gambling or the like, but when referring to my own life and personal experience and relationships, I genuinely believe that the mistakes and work you do behind the light of praise and acknowledgment results in perhaps views from others as "Lucky". This mentality is what drove me to reflect on a decision I've recently made, and give attention to detail of the experience I'm having and will have, in choosing this class I'm currently undertaking, "Advanced Seminar in Media and Communication".
I want to take you on an Auto-Ethnographic journey starting from week 1, and leverage this platform to showcase how I've decided that not only can you reflect on work and effort put into a particular outcome, but you can value the experience along the way. This was showcased to me when asked to think (spontaneously) about an event, in which I've mentioned I undertook study in a subject I assumed would be theoretically too advanced for me and something I perhaps didn't need to finish my tuition.
I'm in my final semester of studies. I have enough "Credit Points" to attain my degree without this subject. I'm quite busy in terms of extra-curricular activity. The course description screams academic writing and honours. But I decided the challenge to myself is to keep diving deeper into my studies. The value I've upheld since starting this new degree (transferring from a B. of Performance in 2014) is that of never become comfortable, because thats when I fear I'm getting left behind. It got me thinking throughout the class of the successful nature this opportunity gave me.
Looking back, this value I hold to myself of making the most out of relocating for further studies, it's not the first time I've taken on a decision with zero momentum carrying me through forcing me to learn a completely new field. My first year, second year and consequently where I am now in third year have all started with me taking a risk with literally no idea how or why to start. The drone influence I'm trying to push on a hesitant public stems from my desire to build one in my vision for a particular purpose. I have zero engineering skills and even less attention span, which lead me to use a series of YouTube videos on how to build one as quickly and painless as possible. It's something that has subconsciously driven the majority of my university success and something I'm now passionate about when asked to speak to students coming through the university setting worried about creating "good projects" or not having any ideas.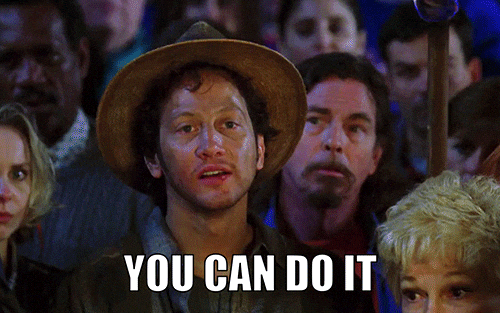 What I'm really impressed about in my decision to choose a subject I believed was a professional practise and not something I could offer a lot turned out to be something I'm really excited to apply my own autobiographical stories and experience to further reveal the complexities in a fast-paced changing trajectory the completion of modern media studies has to offer.
Hi there!
My name is Sam Noakes and i'm a First Year Communications and Media Studies Student at UOW! I'm really excited about taking on this subject and would like to take a short moment to introduce my interests and try and brainstorm out some ideas for an interesting project. Last semester I researched into 3D Printing after having no prior knowledge and was able to produce a working prosthesis with the technology. This captured my imagination and I'm hoping to unlock some greater advancements in this subject through digital Asia.
In a broad sense my interest and curiosity starts with technology and innovation. I love seeing new prototypes of innovation whether it be the latest object to be 3D printed or just another use for a drone. Cars are probably one of my greatest interests in particular American and Australian Muscle, WRC and more recently RallyCross, Street and Circuit and lastly performance and graphics.
Science fiction is my genre of choice for film including Starwars and Transformers, and EDM choice of music. Gaming is something I'm really passionate about but haven't devoted as much of my time participating in as far as the on-line scene goes!
Sports lastly takes up the last of my lifestyle with cricket, rugby league and Extreme sports being amongst  the variety i enjoy watching and participating in.
That's it for now, and I hope to follow one of these paths and explore further to broaden my knowledge on their impact in emerging Asian Culture!